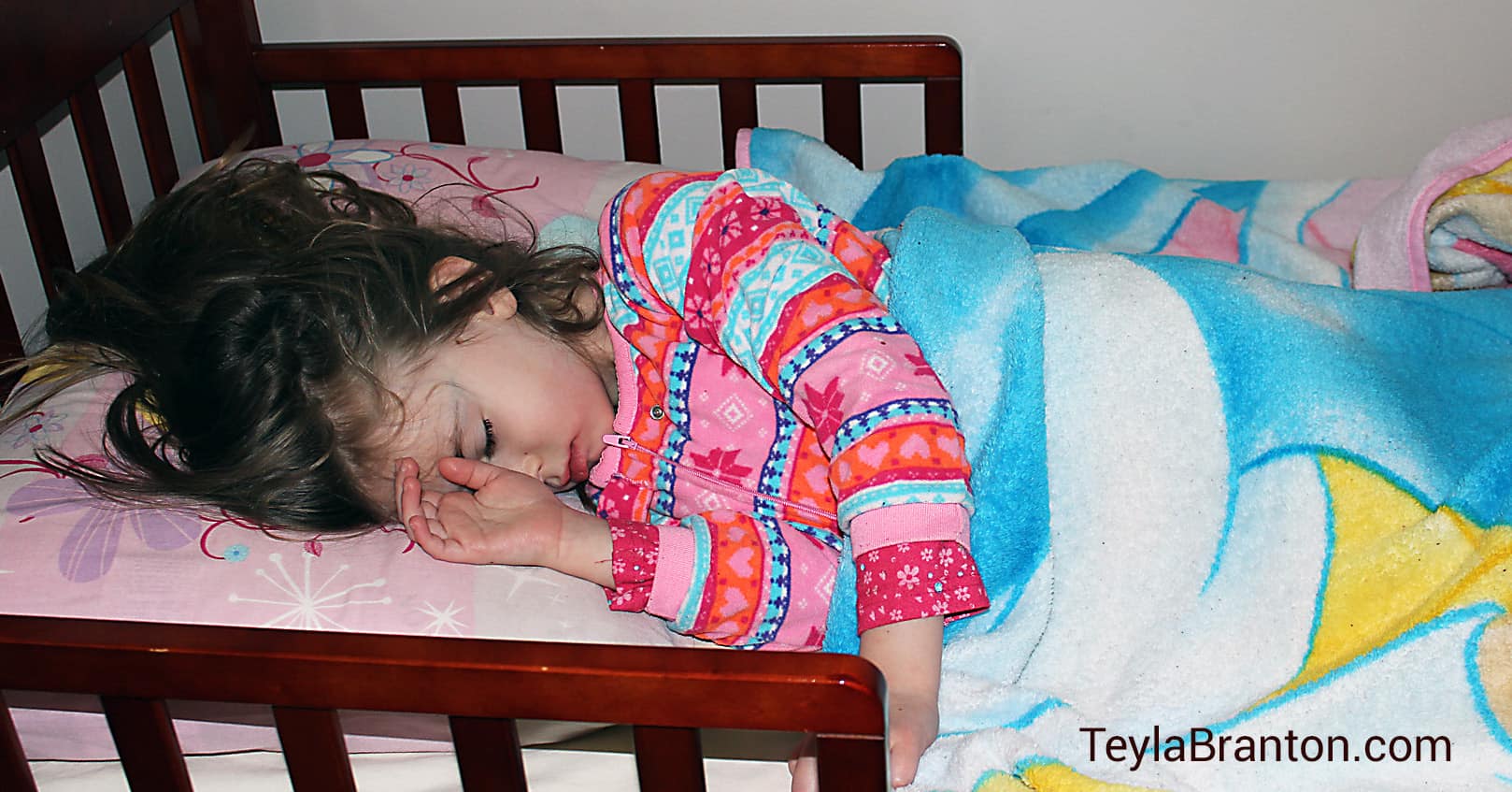 This last week, desperate for a little more sleep, I decided to do something about the fact that my five-year-old doesn't stay in her own bed and wakes me up every single night at least three times. I believe in incentives, because they've worked with this child who has separation anxiety. I had to go to preschool with her for six weeks, and I attended kindergarten for about ten days and periodically need to return after every extended holiday.
Keep in mind that this child is not one who reacts well to ultimatums or any kind of force. Changes must ultimately be her decision, so she needs to be guided lovingly and with ample conversation. If she feels rejected or pushed, her anxiety ratchets up and then all kinds of problems ensue.
Incentive Chart
I decided to create an incentive chart and break tasks down to small bits so she could feel accomplishment early on. Baby steps. I came up with five simple tasks, and every day she can earn a star for each task. When she gets 50 stars, I'll take her somewhere or buy her a toy. The first time she wants to go to Pizza Pie Café. Her teacher gave her a free coupon, but neither my husband nor I care for the place, so we haven't gone yet. Since Lisbon's cousin often eats there and talks about it, she really wants to go.
The chart reads:

Will she stay in her own bed?
The first day of the chart, she wakes up and hovers by my bed, then I hear her going into my bathroom. She still crawled in bed with me, but it was a step. Yay! This is progress.
The next night she crawls into bed with me and says, "Mom, Mom, Mom! Do I have to go to the bathroom?"
Ah, sneaky kid. She didn't exactly ask me for permission, did she? But in the morning, when she went to put on her star I said, "So when you ask me to go to the bathroom, do you wake me up?"
"Yes."
"When you ask me if I think you have to go to the bathroom, do you wake me up?"
"Yes."
"So isn't it the same thing?"
She agreed and sadly didn't give herself a star.
She decides to stay in her own bed but . . .
Fast forward a few days, and she was staying in her own bed. What a miracle! She gleefully counts all her stars every day. Her room is clean and her dishes are in the dishwasher or sink. Side note: once she masters one of these tasks, the next one I'm going to put on will be "Flush the toilet." Out of seven kids, she's the only one who's afraid of being sucked in. (Update: we did a separate incentive for flushing that you can see here.)
Creatively getting around the chart
All was going well, but apparently my daughter is as creative as I am. On Monday she somehow woke early with my husband's alarm and came to stand by my bed. Now with teens in the house (meaning late nights) and afternoon kindergarten, my daughter usually sleeps until eleven, so this was unusual.
"Mom, Mom, Mom! It's morning," she says. "It's time to get up!"
It was SO not time to get up. In fact, it was so far from time to get up that I could barely crack open an eye. So I didn't. "No, I'm still tired. I need to sleep for another hour."
She pushes at me. "It's light. Get up."
But I'd only slept a few hours and was recuperating from a sinus infection. "Lisbon, you're waking me up!"
She starts to cry.
I hold out a hand, still closing my eyes. "Come on. Get in bed with me." Anything to get her to be quiet.
"Will I get my star?"
"No. But you've already woken me up. Come on, stop crying."
"No, I won't get my star!" She lies down on the floor and continues crying. After ten minutes, I get up, all possibility of sleep gone.
Point to her.
"I didn't ask you about the bathroom," she says later when it's time for stars. Miss Smarty Pants.
I can also be sneaky with a new chart
We had a discussion that day about all the things not to wake me up for and why it's important for her to stay in her own bed. I also decided a revision of task two on her chart was necessary. Now the chart reads:

In case you're on mobile and can't see the image well, or if you want to use the the words for your own chart, here's the text: Don't wake Mom even if it's light to ask about the bathroom or for any other reason unless the house is burning, someone's bleeding, water is flooding, someone is dying/choking/stuck under something, or there's another emergency that can't wait.
Her response?
"Well, Mom, I won't have to wake you up for a fire because the fire alarm will go off. That's pretty lucky, right?" As if waking me is a huge inconvenience for her.
Ironically, as I write this, it's past 11:30 AM and she's still sleeping. At least she's in her own bed. I snapped the above picture of her just for proof. Then I woke her up. So there.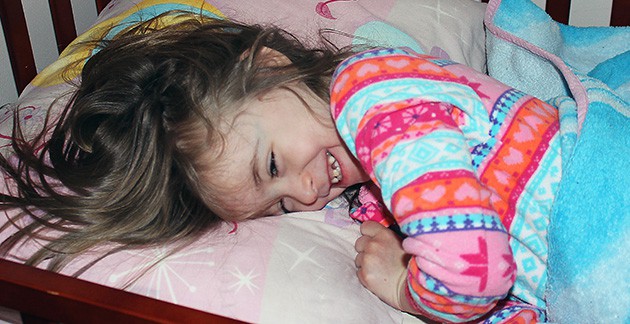 Love to hear your comments below. Enjoy your day!

Copyright 2017 Teyla Rachel Branton
Reuse notice: you are free to print for personal use or non-commercial use with friends, share this post link anywhere, quote a short excerpt with attribution and a link to this site, but you may not use this post in its entirety on your own page. Thank you for caring about copyright.